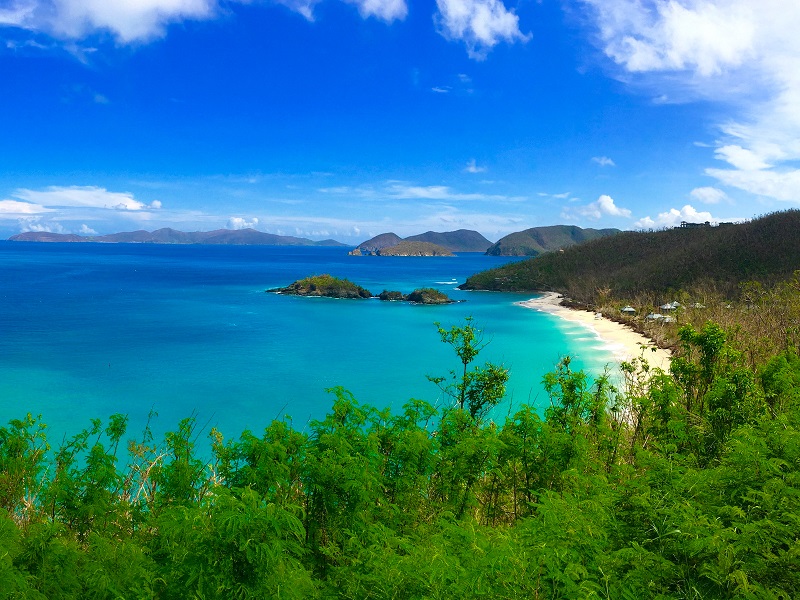 Thanks to a regional reset by Irma and Maria, a host
of new opportunities lay ahead.
The purpose of this presentation is to invite the USVI
charter industry to explore cruising options locally, as
either a substitution or supplement to the BVI.
Many similar beaches, diving, beach bars and
restaurants are right here for us to explore – while
supporting our local economy.
No passport required!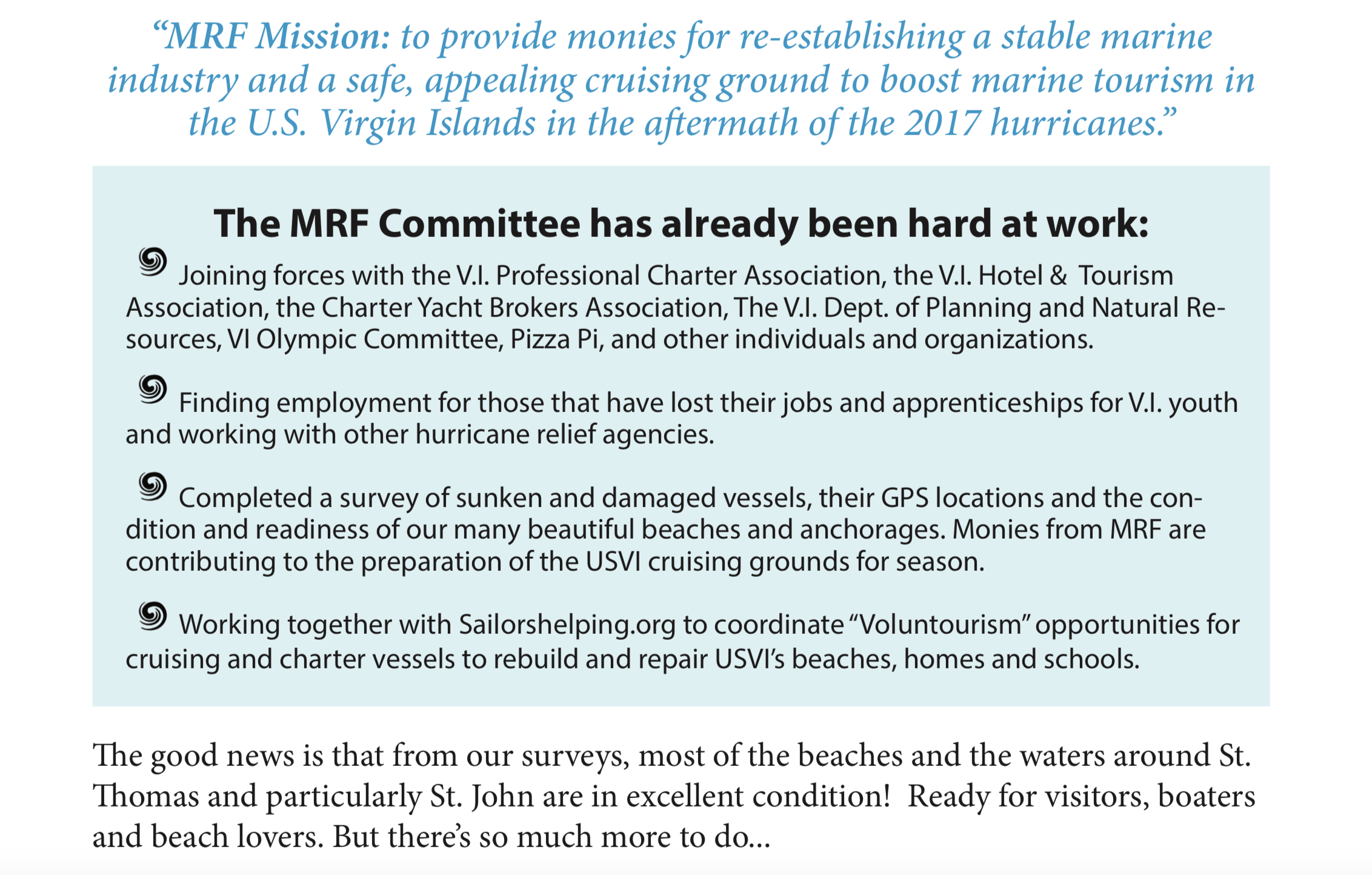 For survey data post hurricanes on anchorages: CLICK HERE
How can yacht crew stay up to date with National Parks progress?
As information about park recovery efforts becomes available; it will be posted on the parks webpage: www.nps.gov/VIIS and on the park Facebook page: https://www.facebook.com/virginislandsNPS/
How should yachts interact with the park during the recovery and rebuild phases?
Patience is the biggest request we have at this time.  We are also working to identify and obtain contact information for the owners of displaced vessels within the boundaries of the park.  Currently we have numerous vessels that we do not have owner contact information.  We ask that vessel owners contact us at caribbean_recovery@nps.gov so that we can make sure we have good contact information.
We also need to know what their plans are for salvage/removal of vessels.
Any other information that travel agents and yacht crew may need to know?
We have a long road ahead of us. The park resources and infrastructure that have existed in the past are not currently available.  We are committed to doing all we can to open the park as quickly as possible.