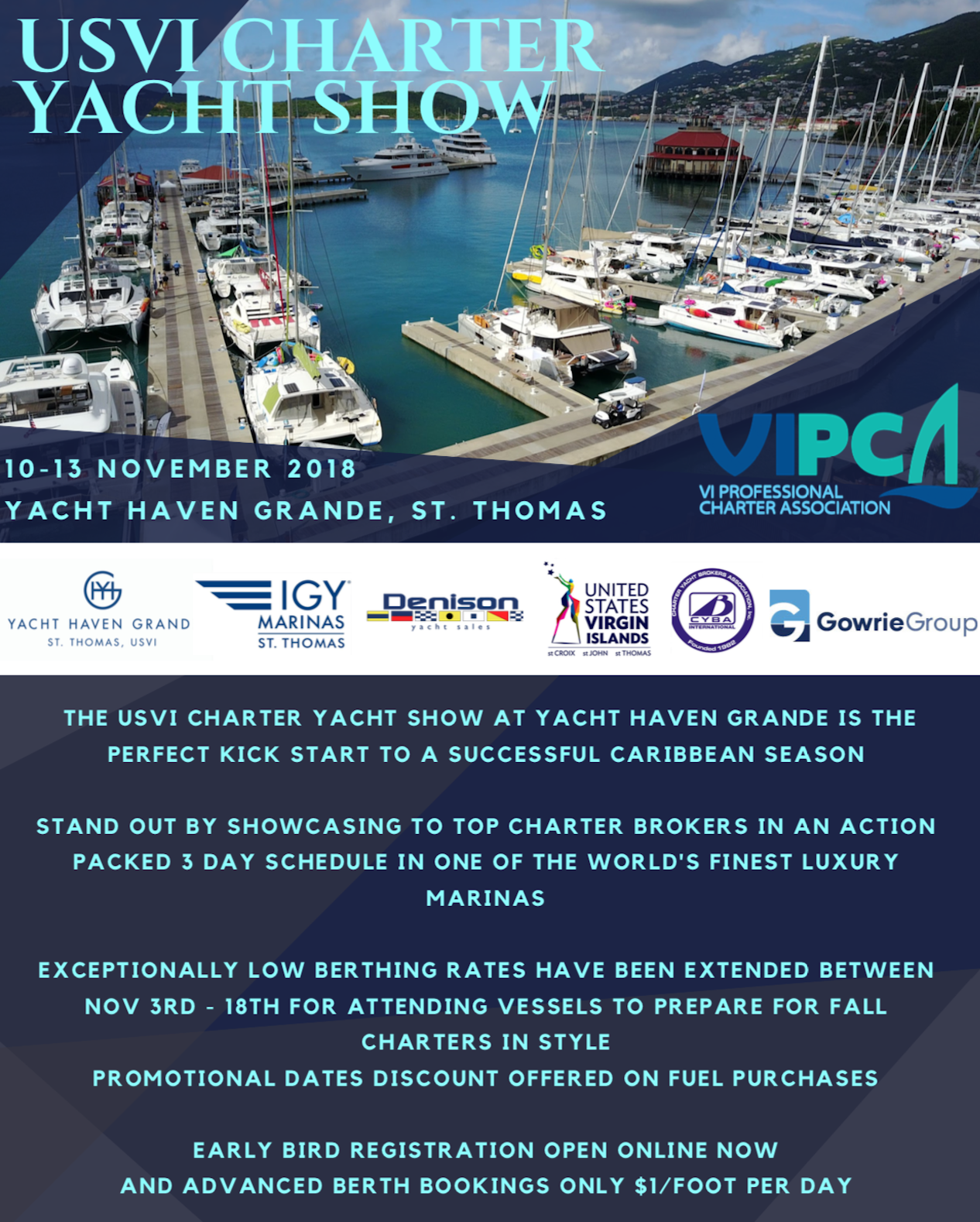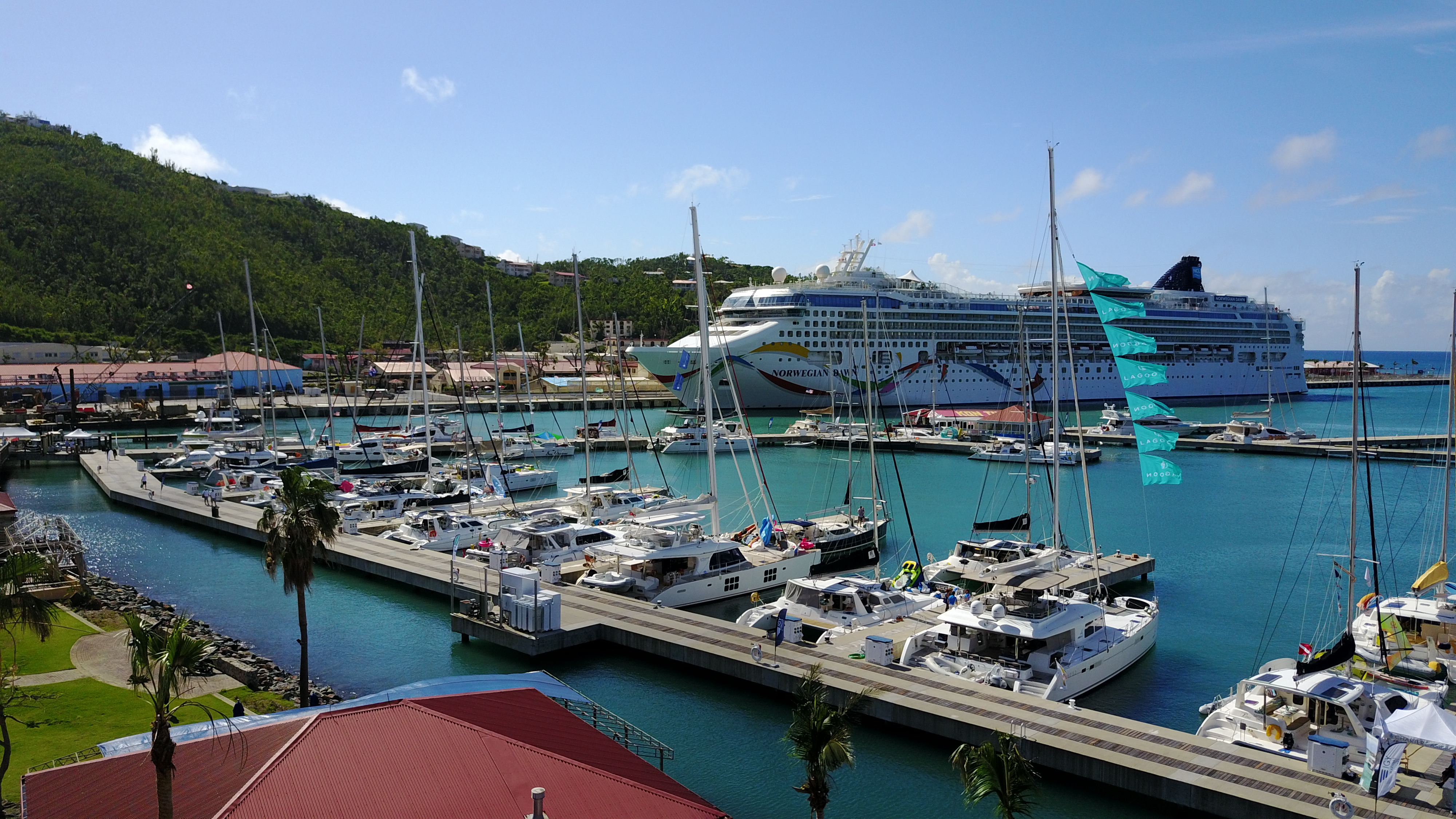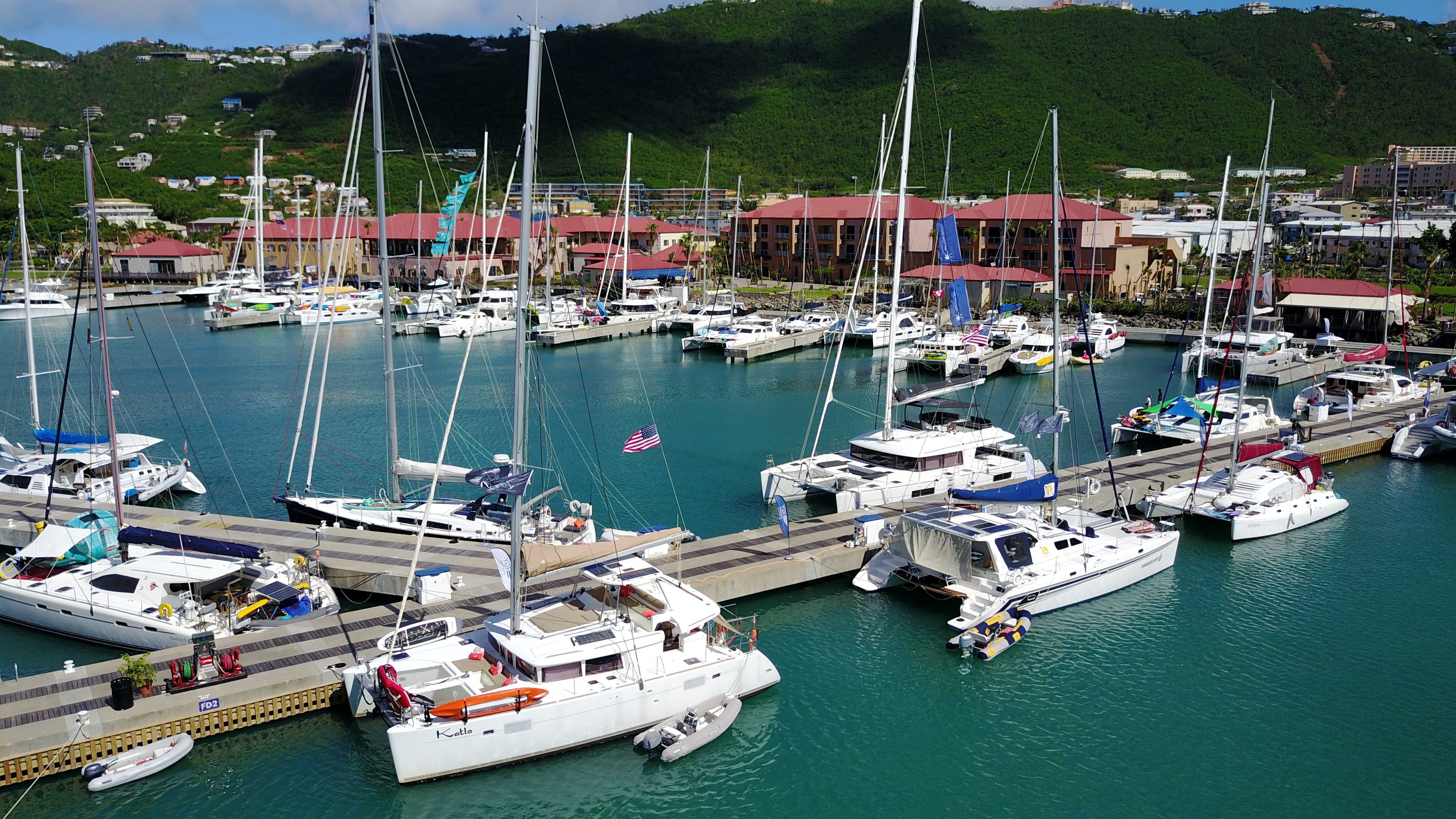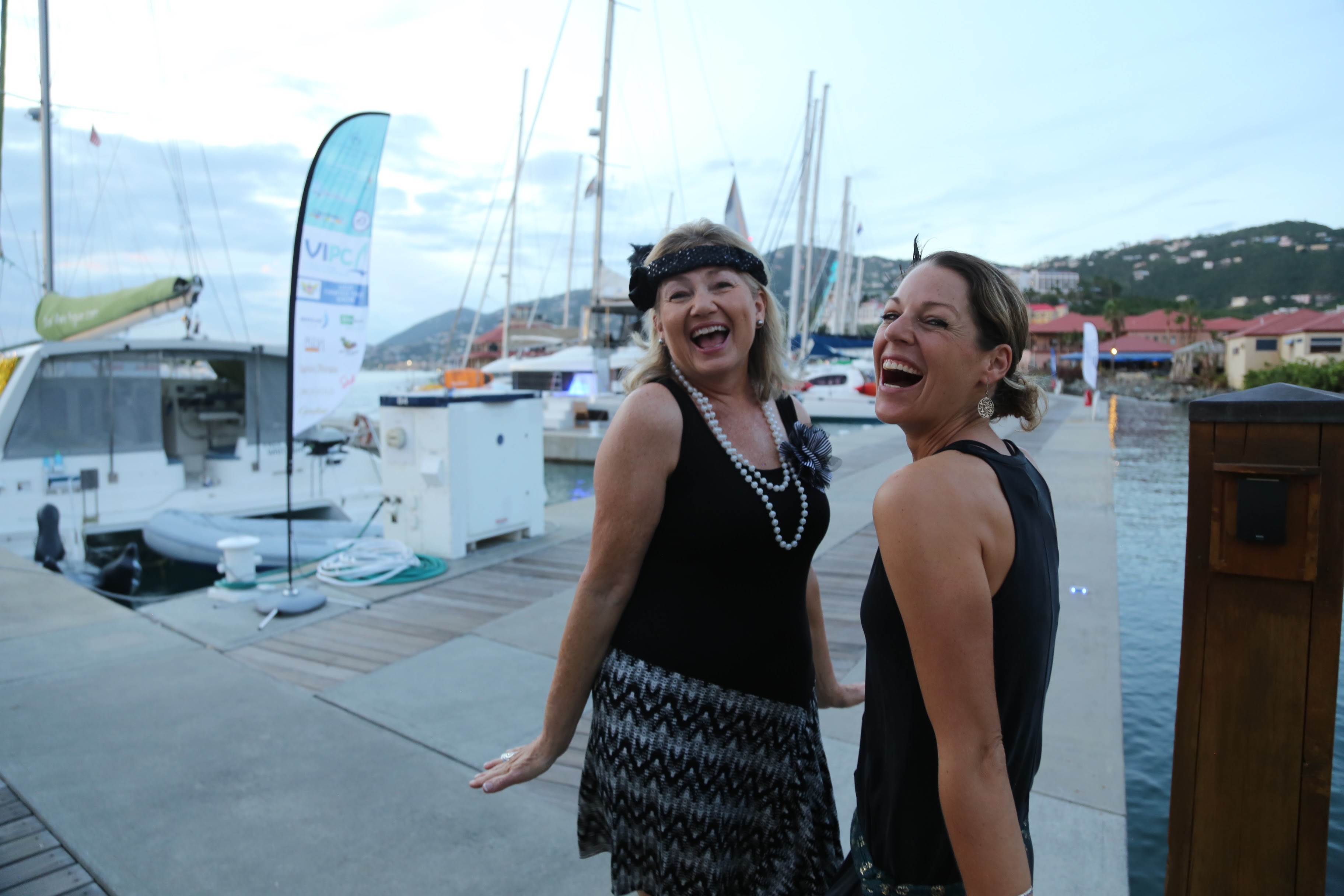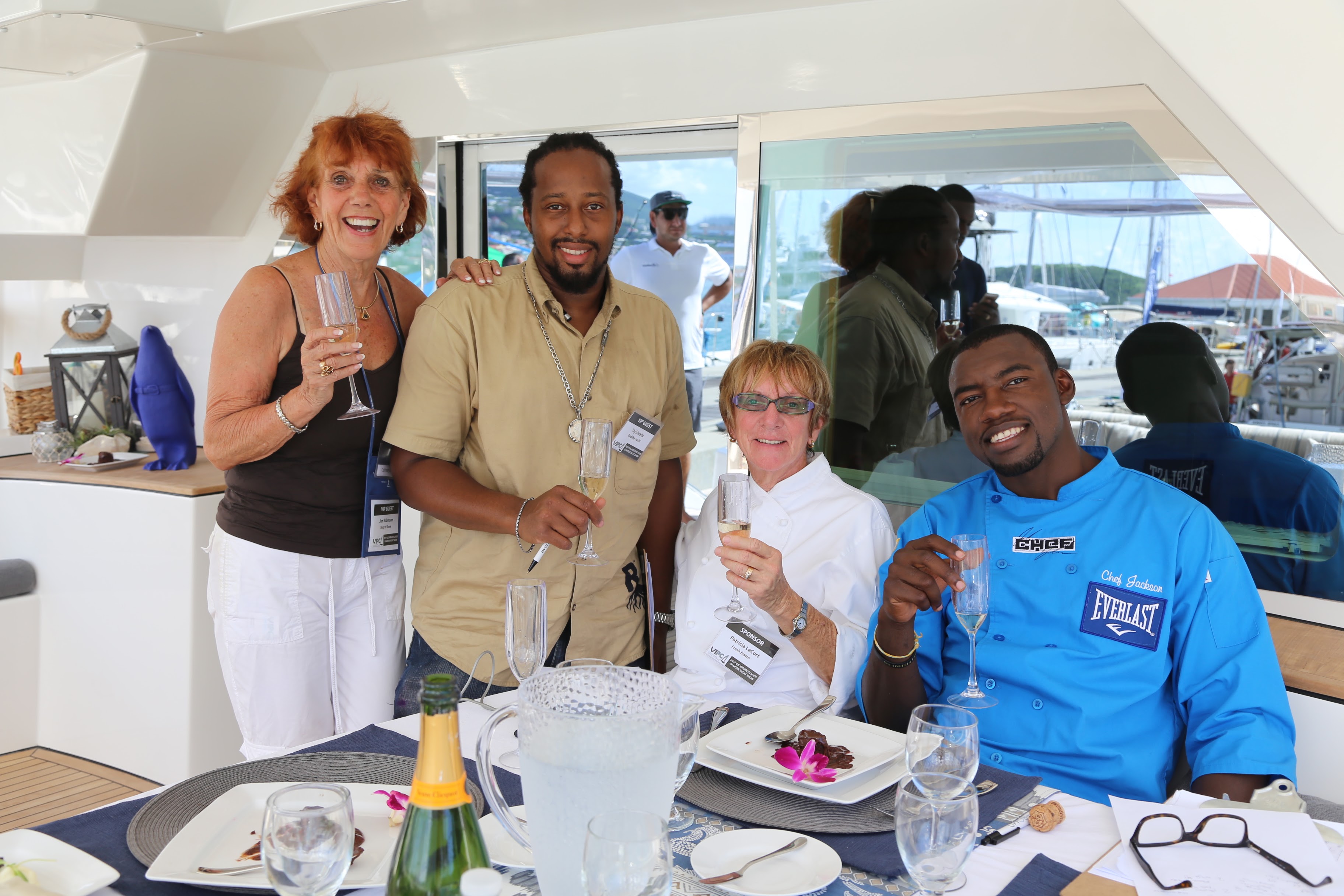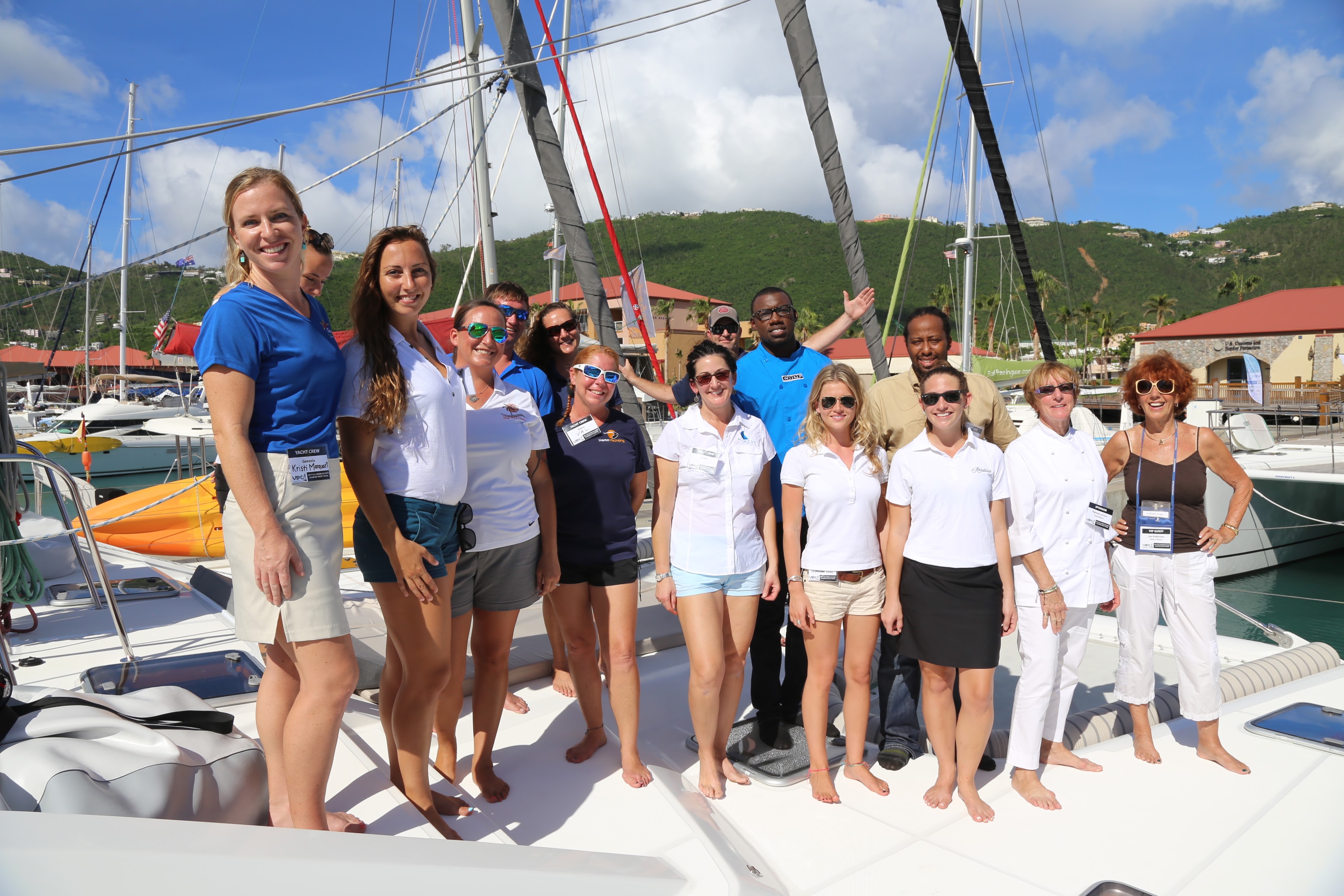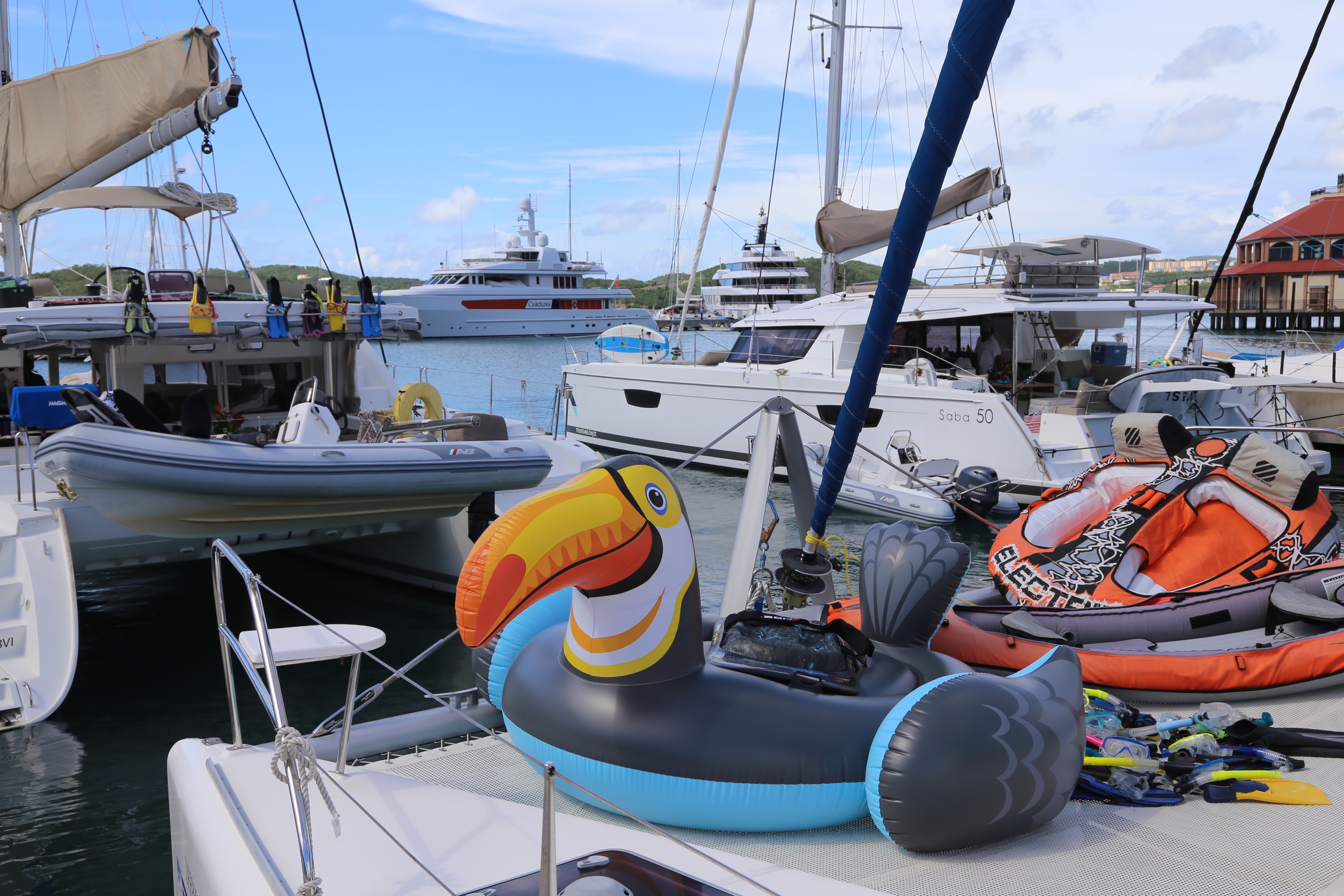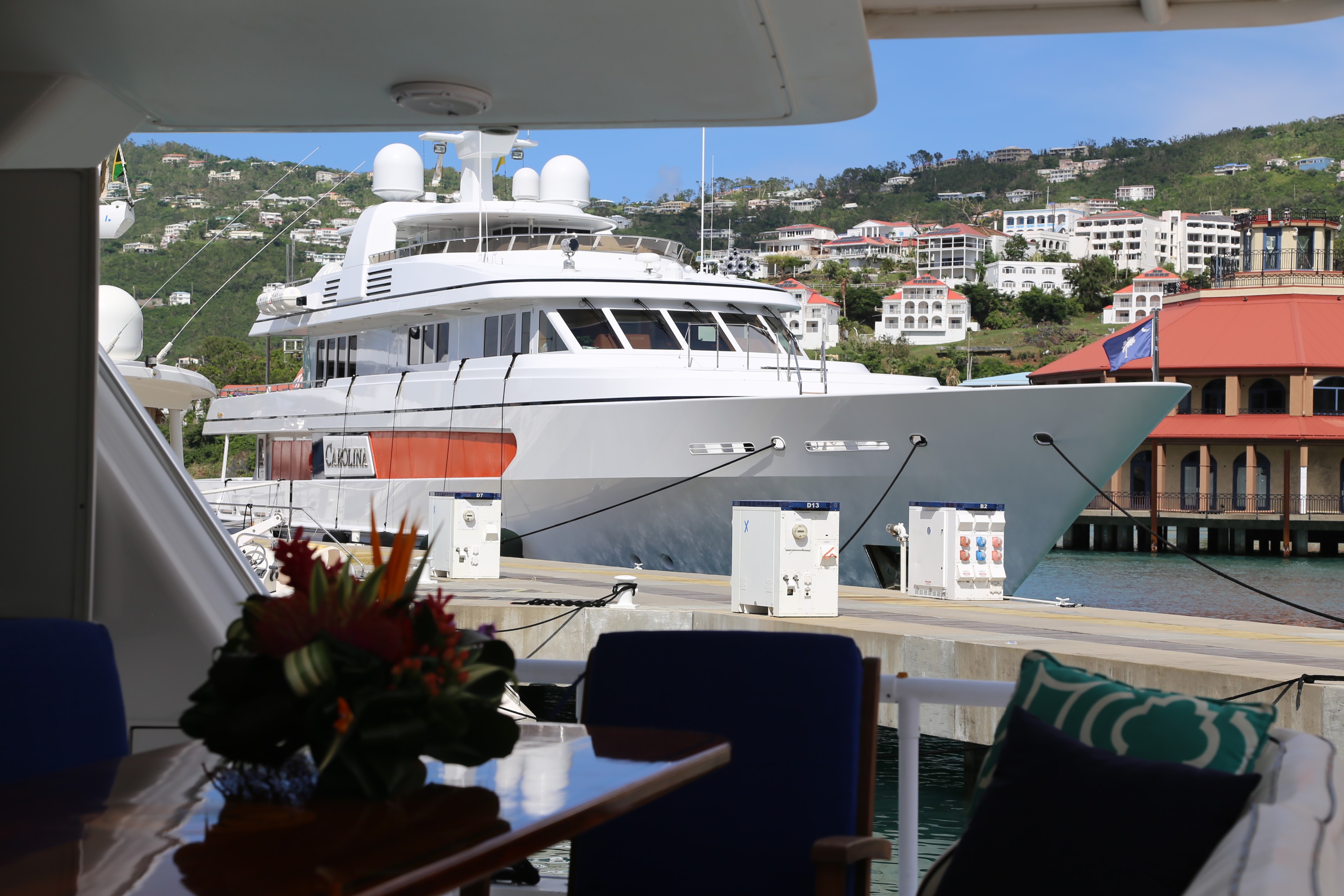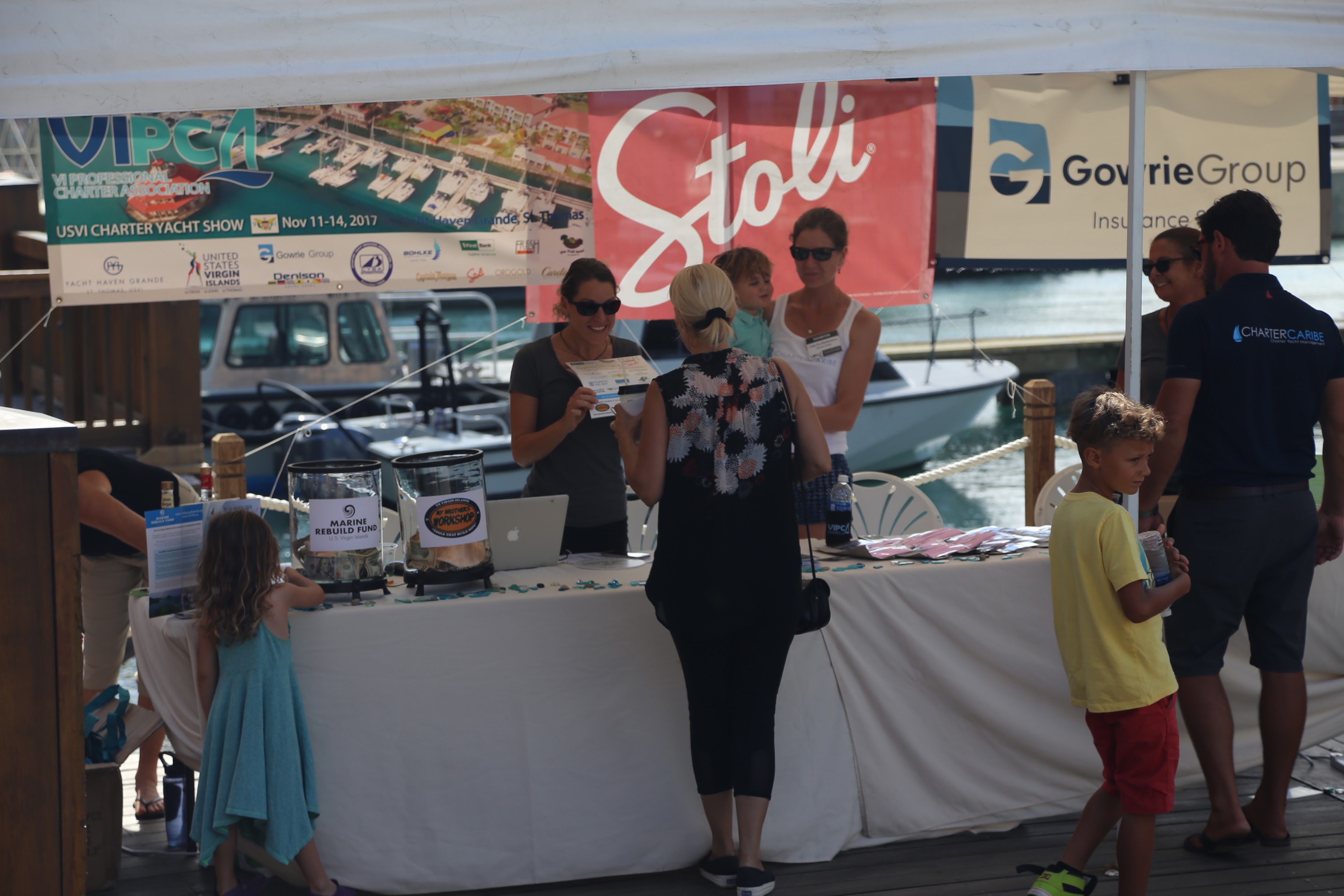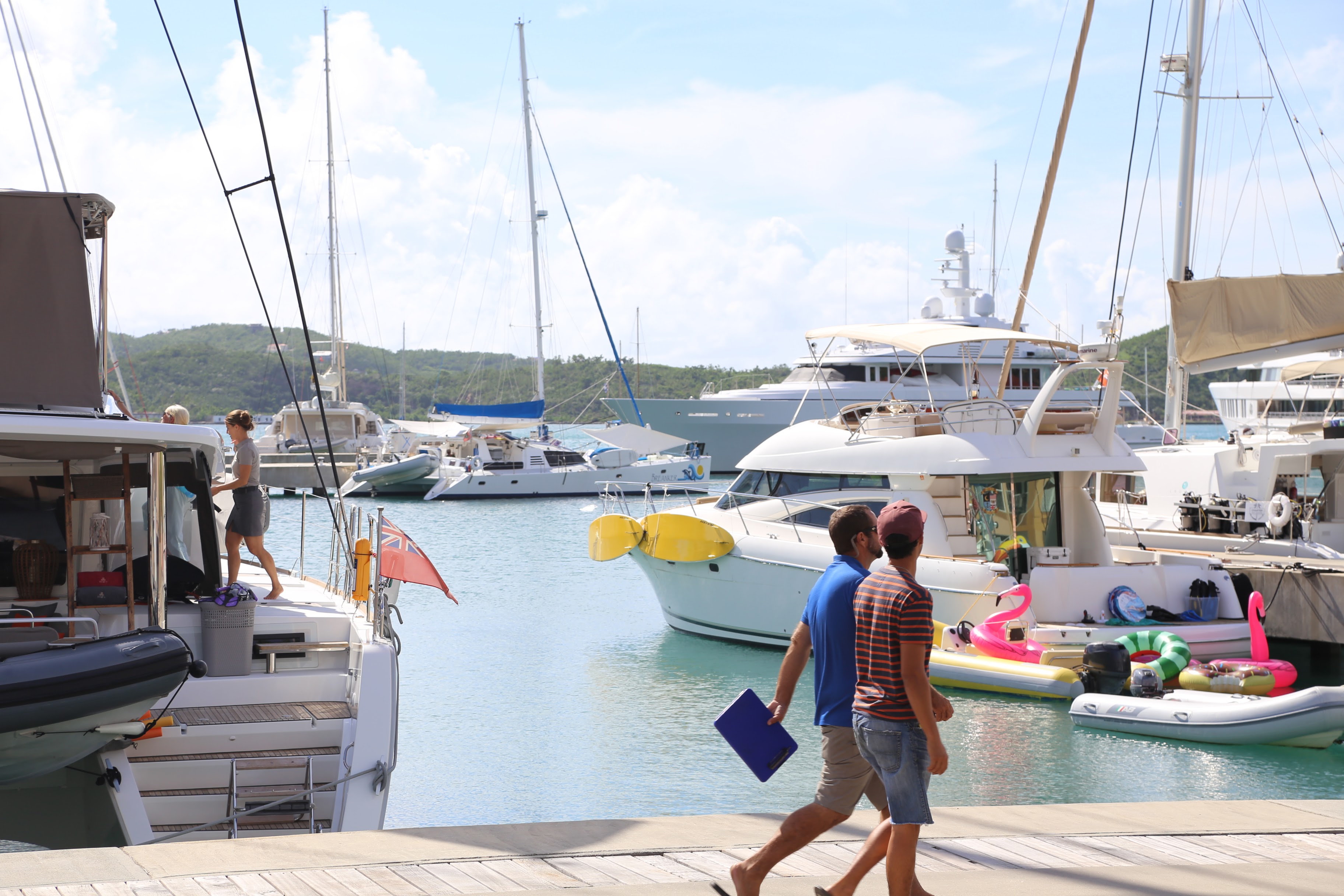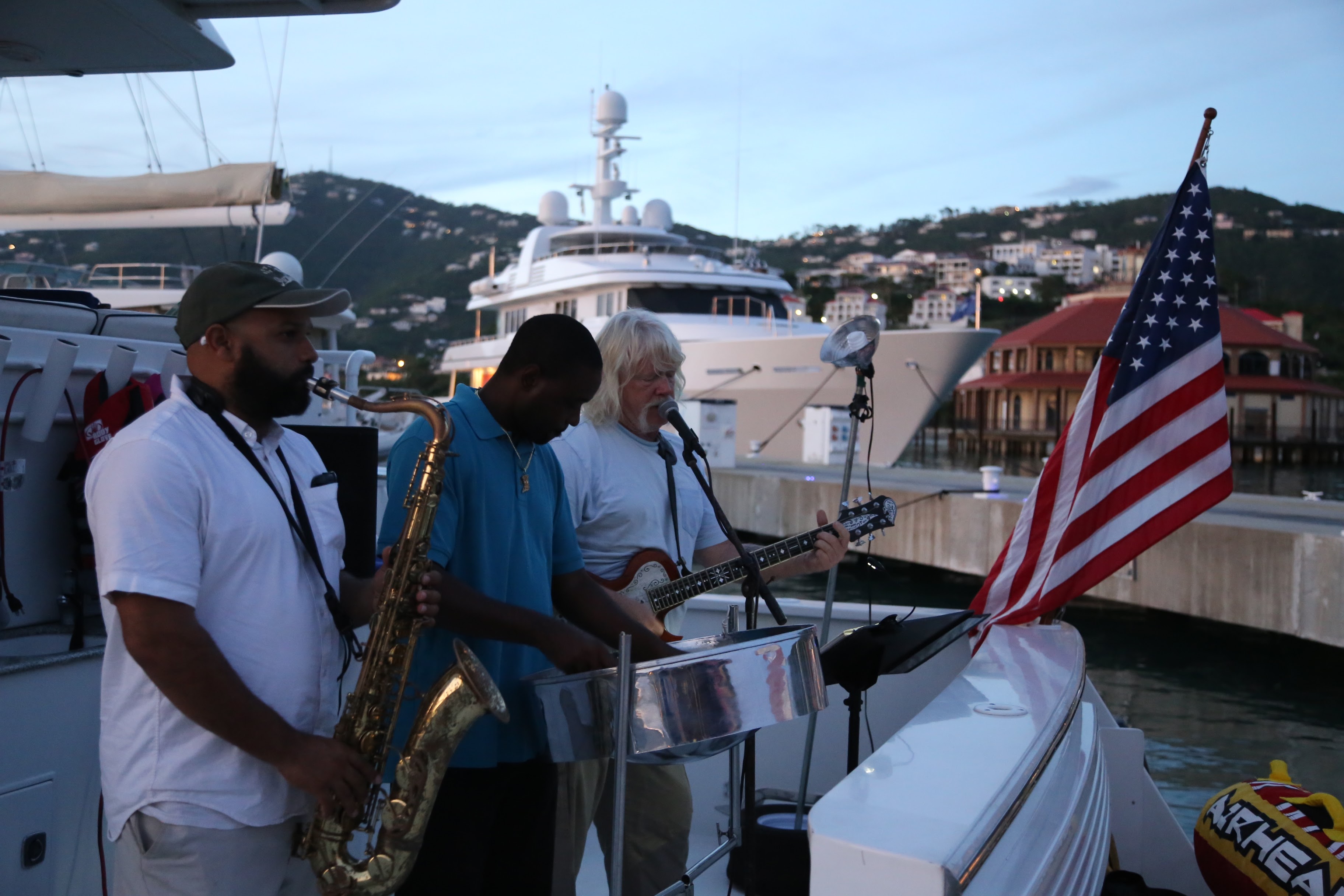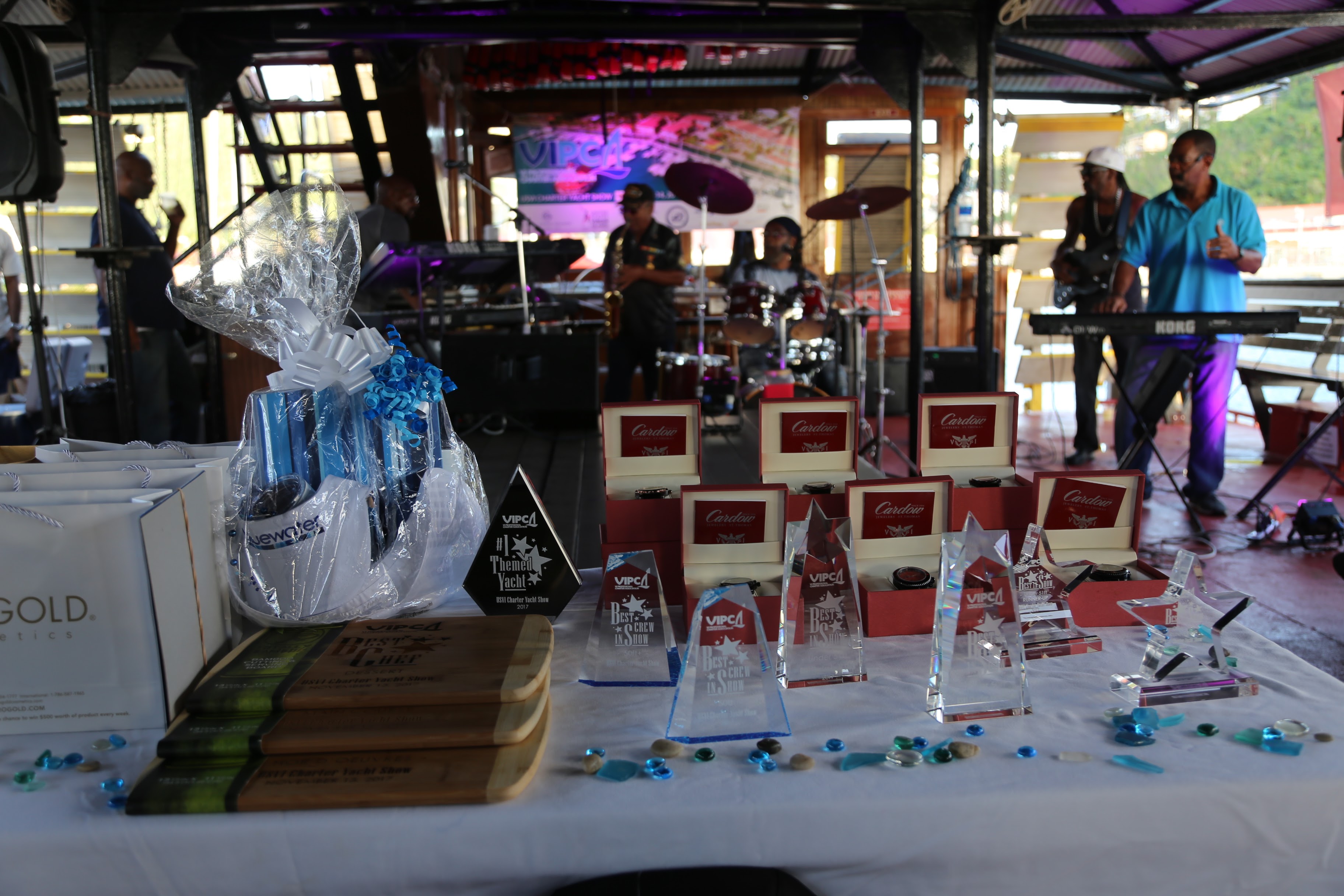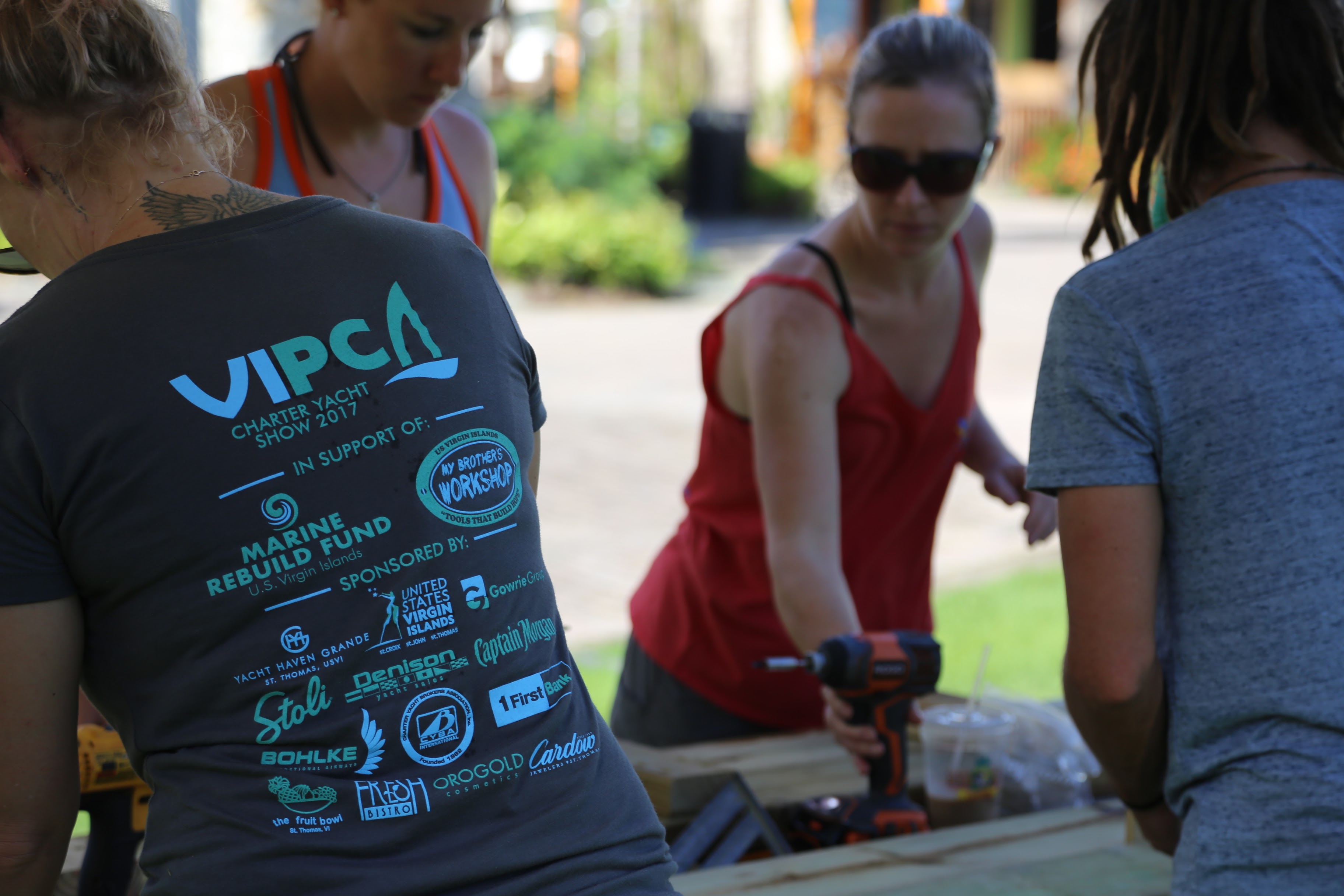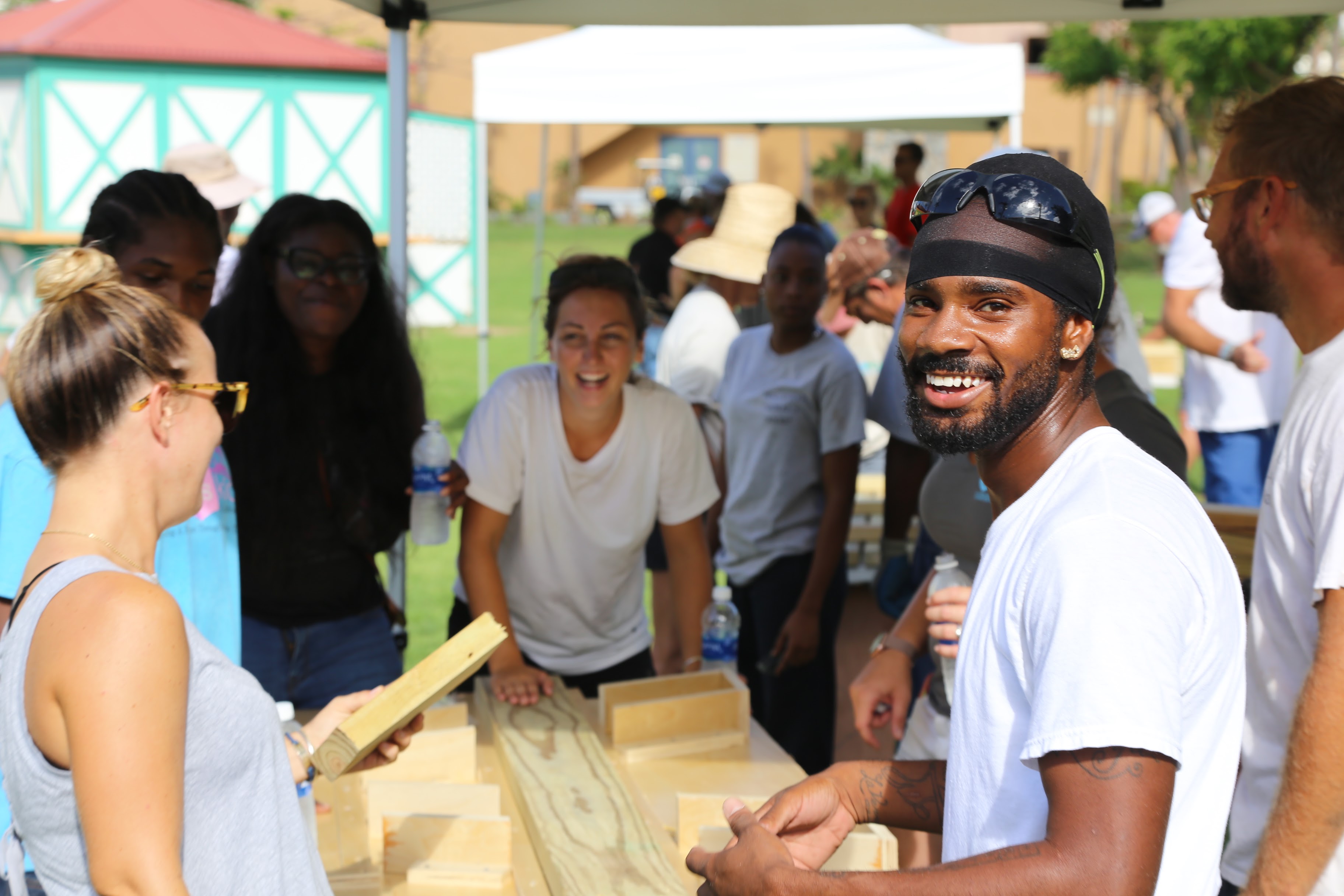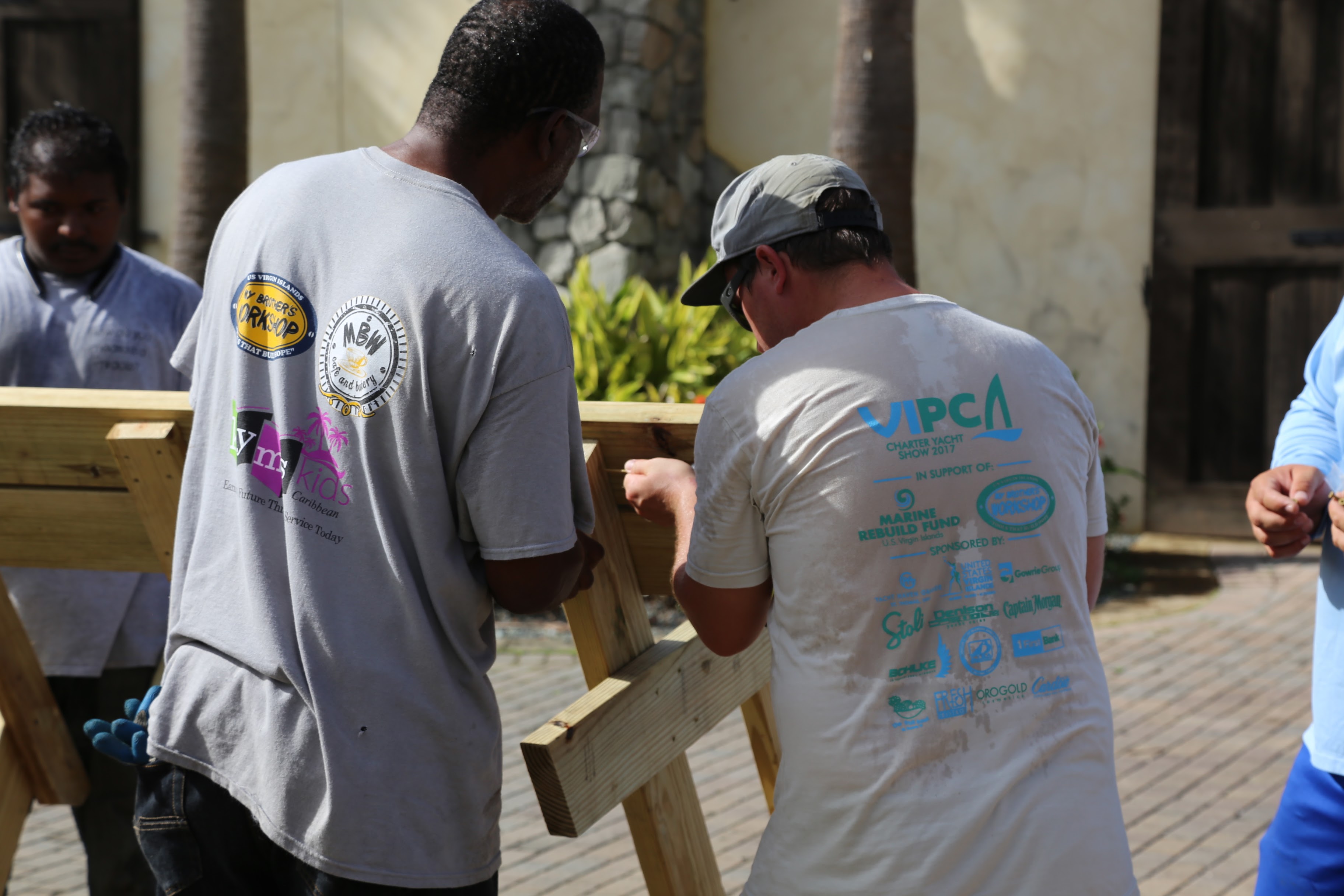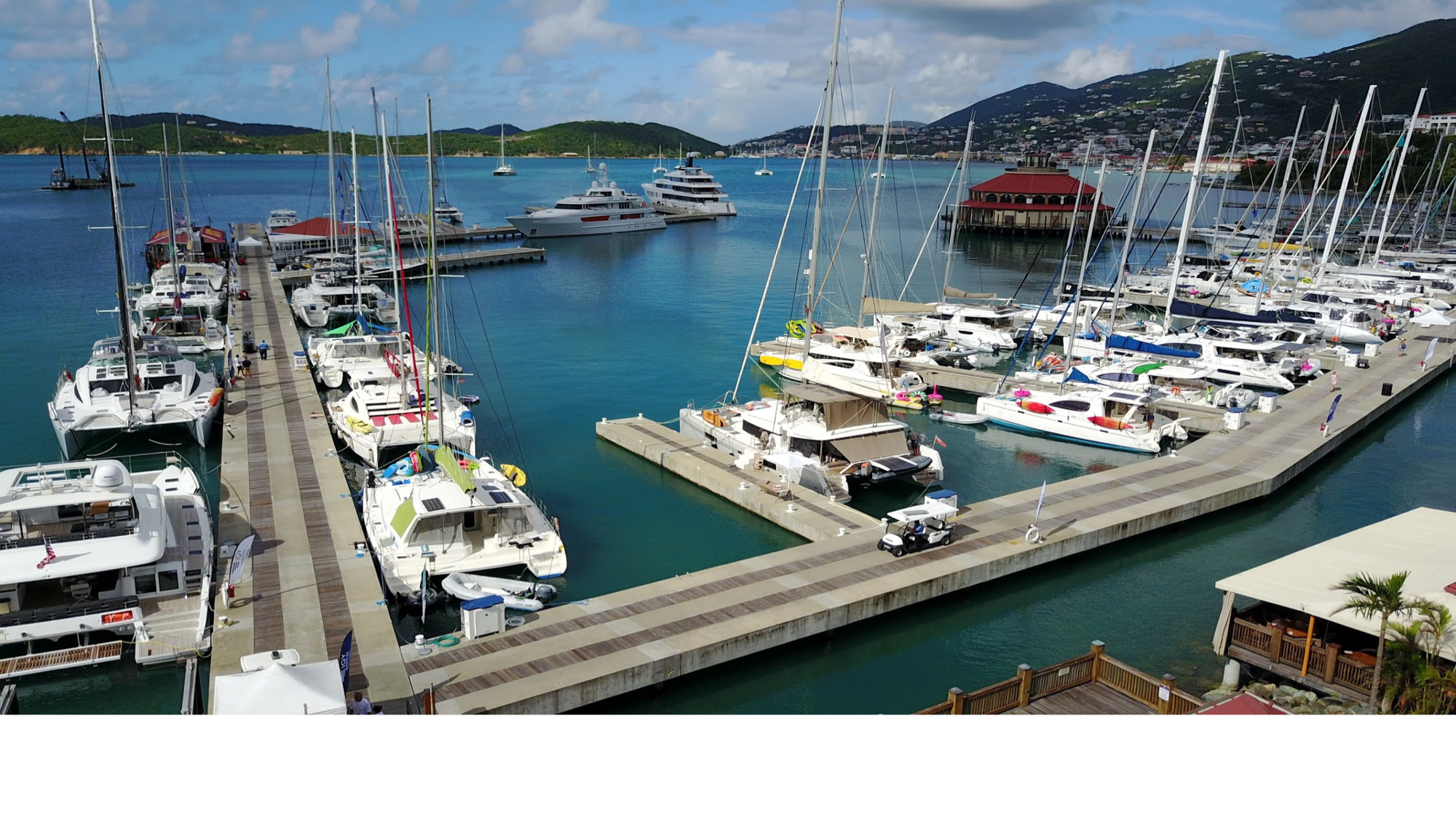 Please complete your USVI Charter Yacht Show registration by clicking one of the following buttons. No registration is complete without payment:
Charter Brokers
this year you have an option to join VIPCA to support our work or simply to pay for yacht show attendance
Marine Vendors
wishing to attend the Marine Expo on 10th November or to advertise your business during the show
Vessels
1. Join VIPCA or renew membership
2. Pay for USVI Charter Yacht Show Registration
3. Reserve your berth directly with Yacht Haven Grande
For "Early Bird" registration Vessels pay by 1st July 2018.
Charter Yacht Show Schedule of Events:
10th-13th Nov: Yacht Viewings 9am-5pm with lunch break 12pm-1pm
9th Nov: Invitation only Captains and Crews cocktail with Members, Directors and VIPs
10th Nov: "Marine Expo" trade show for marine vendors to exhibit and share industry updates for and with crew
11th Nov: "Concours de Chef" competition with two categories for over vessels over 70ft and under, judged by a celebrity chef
11th Nov: Evening broker yacht viewings - themed yacht-hop event
12th Nov: Yacht Show Awards ceremony dinner and sunset cruise
New superyacht pavilion exhibit and VIP lounge
13th Nov: Day Charter Yacht Show Conference and Cocktail with VI Hotel and Tourism Association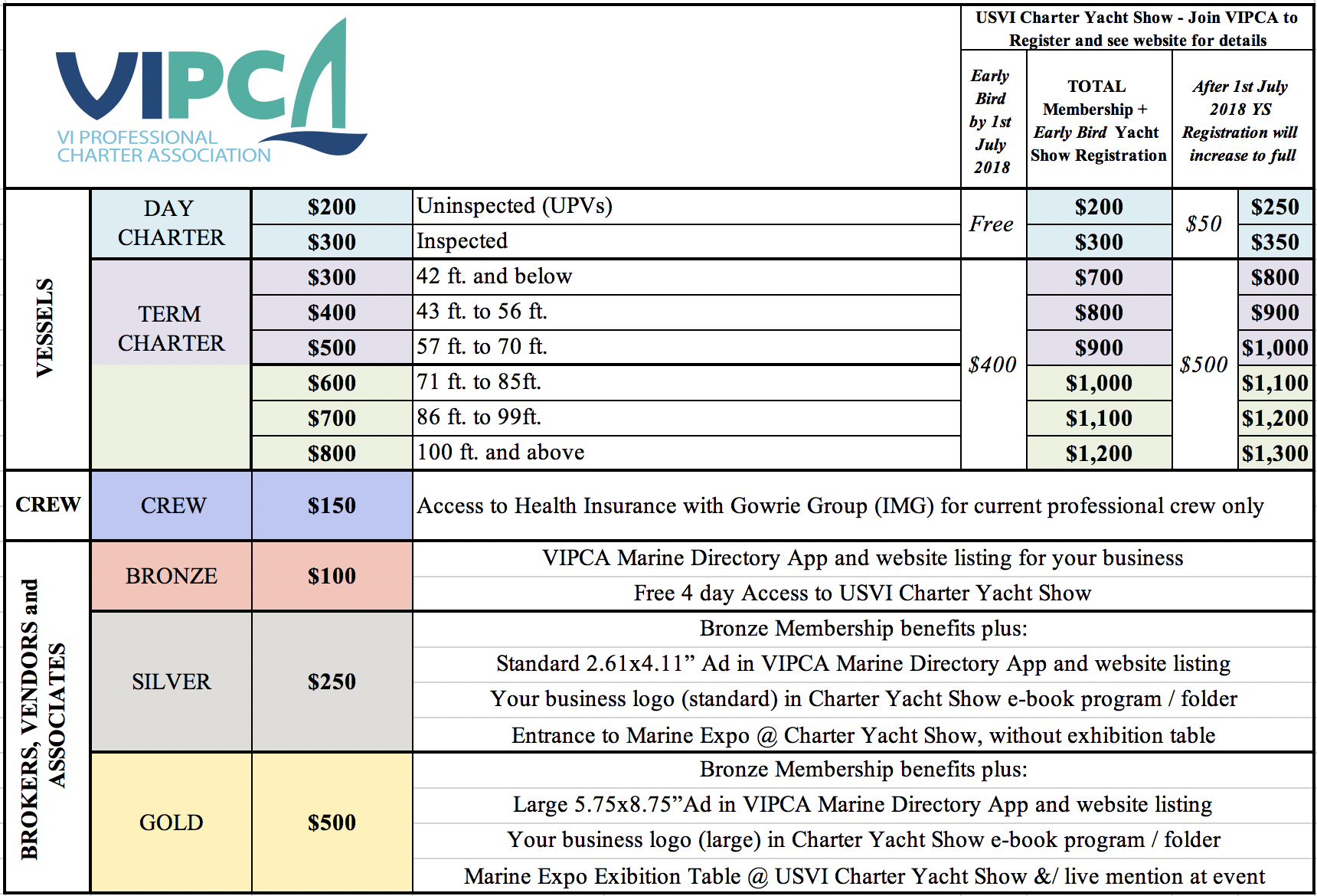 All completed registrations will receive an email containing more USVI Charter Yacht Show details with your receipt of payment within 1 working day. We look forward to welcoming you to St Thomas in November!