COMPETITION No.1
CULINARY COMPETITION
Sponsored by
 
9am-4pm 12 Nov' organised by Jan Robinson, author of Ship-to-Shore and Caribbean Chef extraordinaire! First 10 chefs entries will be the 10 competitors... sign up now!
The theme this year to be incorporated into at least one dish is "USVI COFFEE". This will be supplied to you by Virgin Islands Coffee Roasters one day before the competition.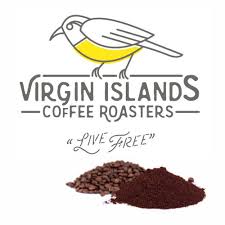 Pick two of three dishes to create out of Appetizer, Lunch Entrée, Dessert.
The judges will award 1st and 2nd place in each category, there will be no "best overall" - but it would be possible to win each category!
Judges 2017:
Patricia LaCorte (Owner of Fresh, GrandCru and Oceana)
Julius Jackson (Celebrity Chef-Boxer)
Carrie Freyn (Manager at Yacht Chandlers)
To enter the culinary competition 2017 email info@vipca.org by October 30th.
NOW SUPPORTING THE HURRICANE RELEIF KITCHEN RUN BY MY-BROTHER'S-WORKSHOP.

COMPETITION No.2
Yacht Hop 12th Nov 5pm - 8pm
The 2017 theme is....

And all that Jazz!
To enter the Yacht Hop Speak Easy theme competition please email: info@vipca.org


.
COMPETITION No.3
COCKTAIL COMPETITION!!!!!!!
Each participating vessel will be given a bottle of Stoli and Captain Morgans on the 12th November and invited to create a cocktail to serve during the Speak Easy Themed Yacht Hop 5-8pm. Who will be the judges? The brokers and all guests visiting your yacht! The more cocktails served to the most number of people could get you the most votes! This will be a very casual competition with optional participation.
What's the prize? A case of Captain Morgan Private Stock for the rum cocktail and a case of Stoli Gold for the vodka cocktail!