In the wake of Irma & Maria, both record-breaking category-five hurricanes, there is much repair work to do in the USVIs. The Marine Rebuild Fund is managed by Community Foundation Virgin Islands (CFVI is a trusted philanthropic 501(c)3 organisation).
Donations will go directly towards boosting VI employment opportunities in the marine industry by repairing existing & developing future cruising grounds, supporting operable marine facilities & creating marine education training / development programs in the wake of the catastrophic 2017 hurricane season.  MRF is organised by VIPCA, Pizza Pie, STYC/VIHAT, DPNR/CZM representatives and we all thank you for your generosity in being part of the solution.
By clicking here you will be re-directed to CFVI's PayPal for tax exempt donations: tinyurl.com/savethevi 
See the MRF website for the full Mission and more info: http://vimarinerebuild.org/
2017 CHARTER YACHT SHOW Nov 11-14
THE SHOW WILL GO ON!
With a largely intact charter fleet returning to the VI in November, and by popuar vote by CYBA, VIPCA is still hosting the USVI Charter Yacht Show 2017 Nov 11-14 at Yacht Haven Grande despite hurricanes. Charter Yacht Brokers are asked kindly to understand that the show will be a more moderate version than the one originally planned with the focus shifted towards hurricane relief and rebuilding our islands and supporting their communities. Brokers please contact the clearing houses and or vessels directly to arrange for accommodation onboard.
CHARTER YACHT SHOW COMPETITIONS REGISTRATION IS NOW OPEN
CULINARY COMPETITION
Sponsored by
 
9am-4pm 12 Nov' organised by Jan Robinson, author of Ship-to-Shore and Caribbean Chef extraordinaire! 
The theme this year to be incorporated into at least one dish is "USVI COFFEE". This will be supplied to you by Virgin Islands Coffee Roasters one day before the competition.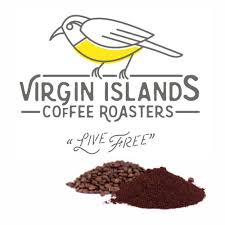 Pick two of three dishes to create out of Appetizer, Lunch Entrée, Dessert.
The judges will award 1st and 2nd place in each category, there will be no "best overall" - but it would be possible to win each category!
Judges 2017:
Patricia LaCorte (Owner of Fresh, GrandCru and Oceana)
Julius Jackson (Celebrity Chef-Boxer)
Carrie Freyn (Manager at Yacht Chandlers)
To enter the culinary competition 2017 email info@vipca.org by October 30th.
NOW SUPPORTING THE HURRICANE RELEIF KITCHEN RUN BY MY-BROTHER'S-WORKSHOP.
Yacht Hop 12th Nov 5pm - 8pm
The 2017 theme is....

And all that Jazz!
To enter the Yacht Hop Speak Easy theme competition please email: info@vipca.org

The VI Professional Charter Association is the U.S. Virgin Islands only non-profit marine charter association.
The association provides one voice to promote, protect and further the capabilities of the local charter industry in the U.S. Virgin Islands by offering training, compliance guidance and community organization to raise industry standards.
Members include day and term-charter vessels, crew, charter companies and other marine professionals:
Vessel memberships provide access to vessel insurance, marine vendor discounts and directory, and 50% off USVI Charter Yacht Show registration.
Crew memberships provide access to medical insurance.
All memberships, including Associate memberships, contribute to promoting marine conservation and generating career opportunities for VI youth in the marine industry.
VIPCA and Paradise Yacht Management's relief mission on S/V Dreamsong from St Thomas to Puerto Rico has been a massive success. Together we raised $10,000!
THANK YOU EVERYBODY WHO DONATED!